Wednesday AM Forecast: A Break From The Heat Today - Limited Rain Chances
Temperatures will remain in check today thanks to a passing cold front that has brought lower humidity.
THE FORECAST
Today & Tonight: Another cold front called a backdoor cold front did us a very small favor today, Temperatures in the mid-60s this morning. Throughout the day, temperatures are going to top out in the mid-80s. We will finally be feeling seasonal, but it doesn't last for very long.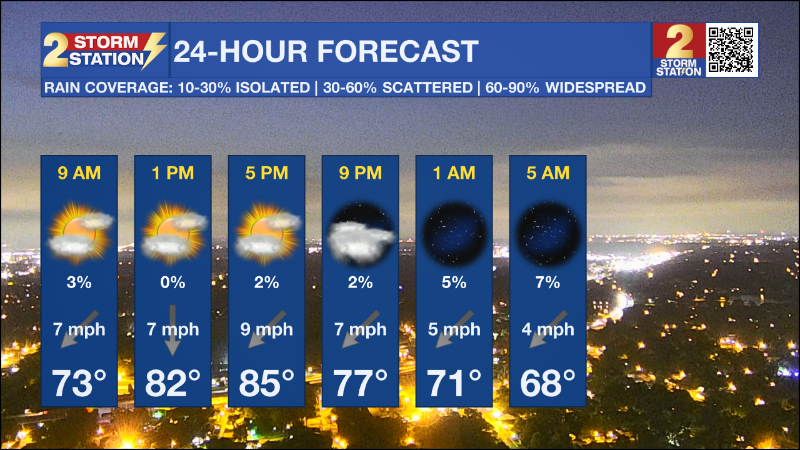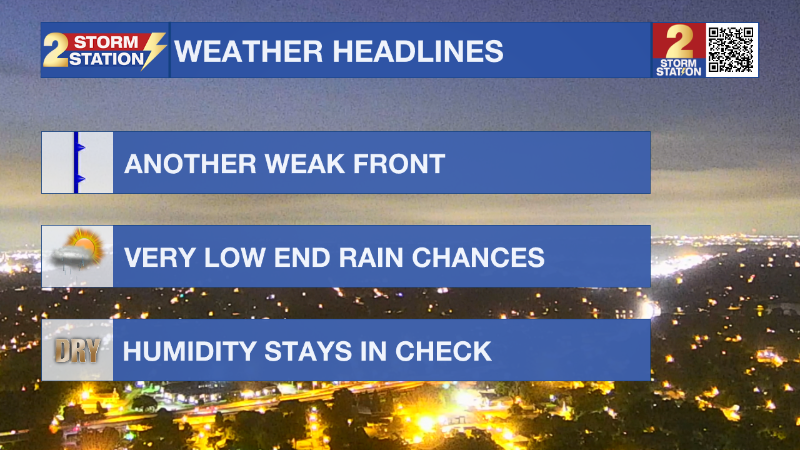 Up Next: The heat is sneaking back in by Thursday. We will be waking up back in the mid-60, but by the afternoon hours, daytime highs will top out in the low-90s. For your entire workweek, we are watching the heat and the feels like temperatures. With summertime-like heat back in the forecast be sure you are limiting your time outdoors. Temperatures will hold in the low-90s each afternoon. Rain will not be a problem. Some people will go all week long before catching one of the sneaky PM showers. We will stay nice and dry heading into the Memorial Day weekend. Click here to see the 7-day forecast.
The Storm Station has you covered with hour-by-hour weather tracking is available for your location on the WBRZ WX App on your Apple or Android device. Follow WBRZ Weather on Facebook and Twitter for even more weather updates and unique weather insight from the whole team!
More News