Friday AM Forecast: Memorial Day Weekend Sunshine
The weather is on repeat with hot and dry conditions on Friday and humidity returning Saturday
THE FORECAST
Today & Tonight: Conditions will remain a carbon-copy forecast for the Memorial Day Weekend as high temperatures on Friday will run near 90s degrees with little to no chance for rain in the forecast. The payoff is the humidity will remain on the lower side for at least one more day as a northeasterly wind brings a nice breeze. Overnight conditions will remain clear, dry and comfortable as low temperatures drop to the middle to upper 60s.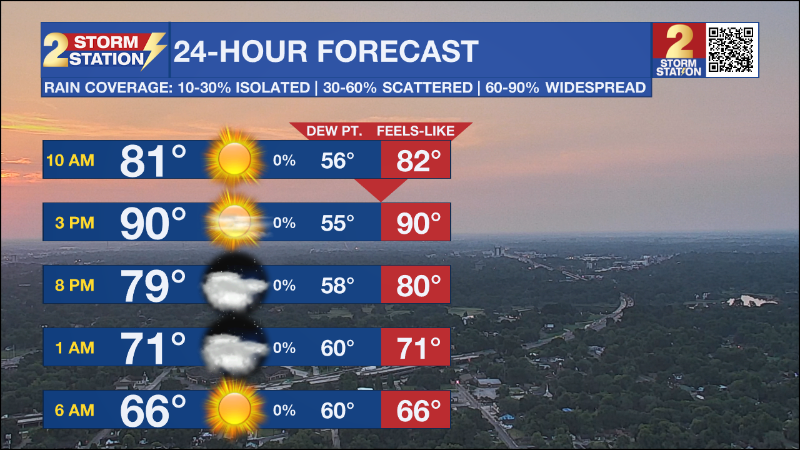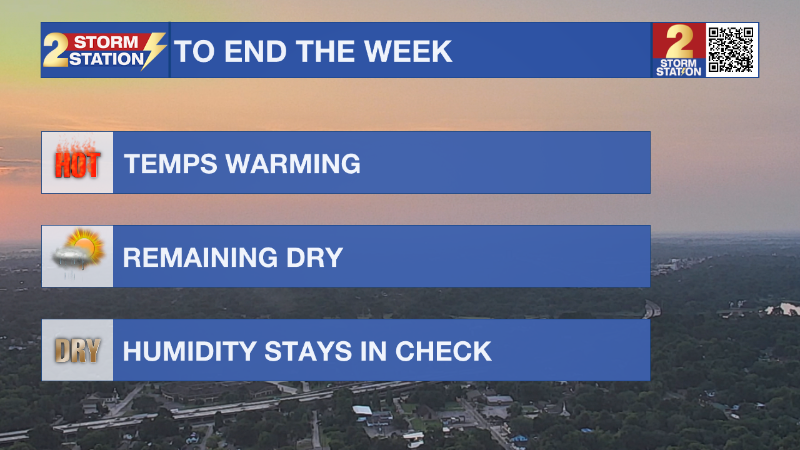 Up Next: The humidity will return to the forecast on Saturday as we begin in the morning with mostly sunny skies and temperatures in the mid-60s. By the afternoon hours, daytime highs will still rise in the low-90s. The rain chance for Saturday is looking quite low, but that is not to say a stray showers won't randomly pop up somewhere in the viewing area; however, the added moisture will have feels like temperatures climbing into the upper-90s over the weekend. With summertime-like heat back in the forecast be sure you are limiting your time outdoors. We will continue to stay nice and dry for Sunday and also for Memorial Day. Click here to see the 7-day forecast.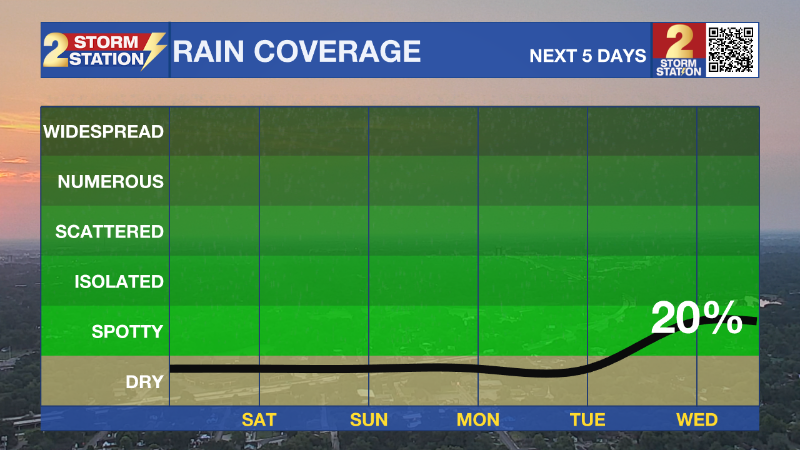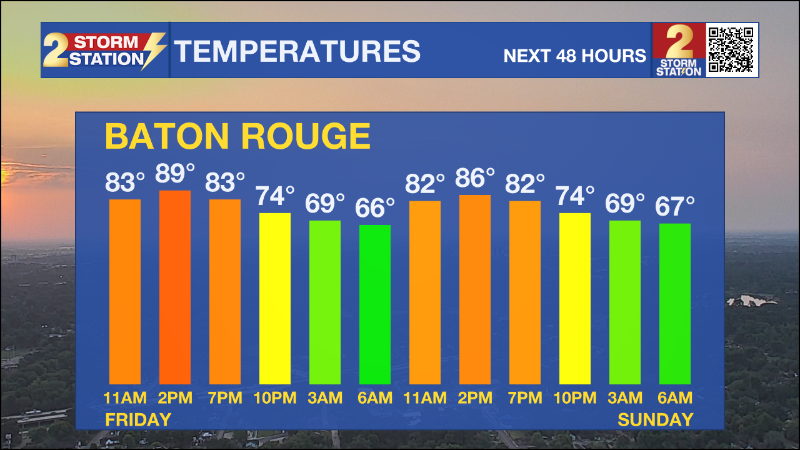 The Storm Station has you covered with hour-by-hour weather tracking is available for your location on the WBRZ WX App on your Apple or Android device. Follow WBRZ Weather on Facebook and Twitter for even more weather updates and unique weather insight from the whole team!
More News