Thursday AM Forecast: Decreased Rain Chances - Low Humidity
Humidity remains low as rain chances will be limited heading into the Memorial Day Weekend.
THE FORECAST
Today & Tonight: Expect much more sunshine for your Thursday forecast as moisture and subsequent cloud cover will be extremely limited today. Humidity will also be on the decrease as a result of the drier air behind the back-door frontal boundary that passed through yesterday; as well as a north-easterly flow from a high pressure system centered to our north over the mid-western states. Temperatures will heat up fast today as a result of the drier air and should settle into the upper 80s if not right at 90 degrees by late this afternoon. Skies will remain clear and dry in the overnight hours as low temperatures dip into the middle to upper 60s, which is fabulous for this time of year as we head into the Memorial Day Weekend and what many regard as the unofficial start of summer. School is now out for the summer and it's time to spend some days at your favorite body of water. Don't forget the sunscreen as solar radiation from the sun can begin to burn the skin in as little as fifteen minutes.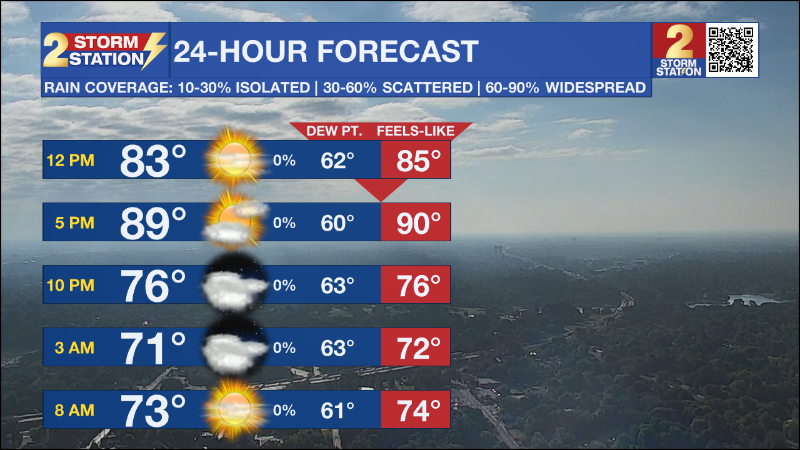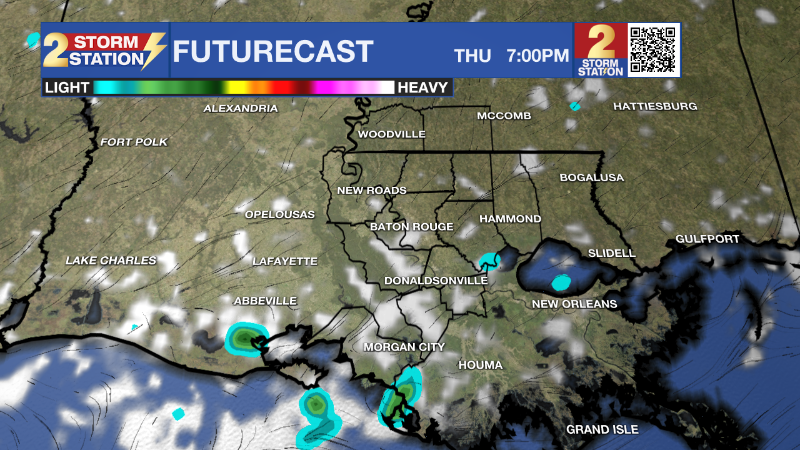 Up Next: The stiffing humidity will return with a vengeance beginning Friday as moisture for the Gulf of Mexico makes a grand return. Rain chances will increase on Saturday with that return of moisture, but there will no wash-outs unlike the usual thunderstorm threat that occurs this time of year. We have been mostly protected by the frontal boundary now stalled off shore on in the Gulf, but that front will dissipate over the next few days as the high pressure system to the north also breaks down giving rise to the return of steamy conditions. Rain will return to the forecast middle to late next, so enjoy the drier and less humid weather pattern until then Click here to see the 7-day forecast.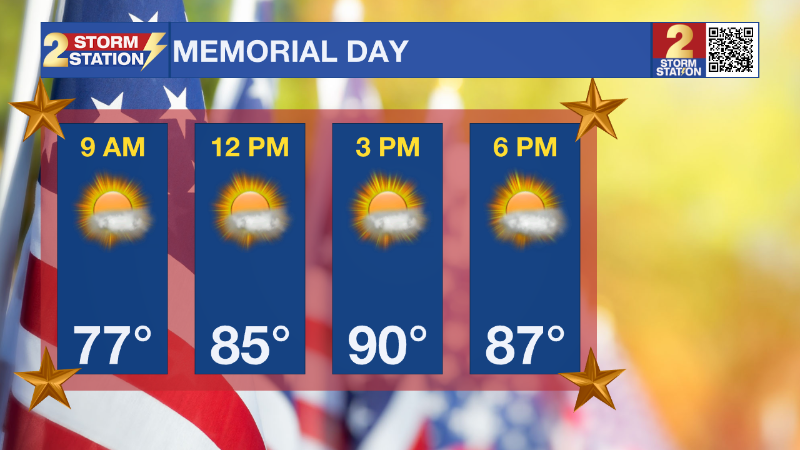 THE TROPICS: Nothing of great note in the tropics with the exception of a small area of development in the western Carribbean just east of the Greater Antilles islands that is not tropical and will not affect any interests in that area as the low pressure area continues to move northeastward and out to the Atlantic Basin, therefore; no tropical development is expected for the next seven days in the Gulf of Mexico, Caribbean or Western Atlantic Basin.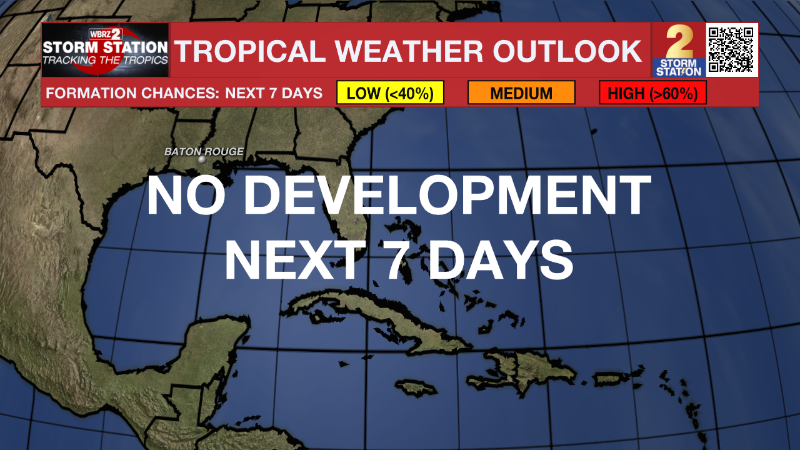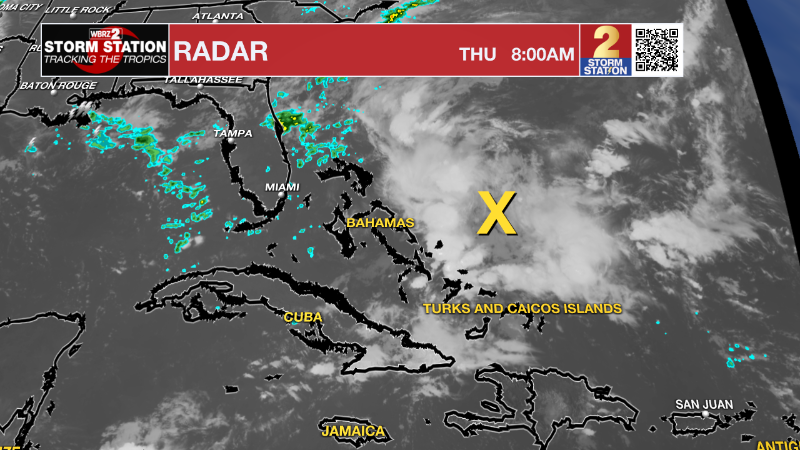 The Storm Station has you covered with hour-by-hour weather tracking is available for your location on the WBRZ WX App on your Apple or Android device. Follow WBRZ Weather on Facebook and Twitter for even more weather updates and unique weather insight from the whole team!
More News